On May 29, E-Contenta team held an online workshop dedicated to connection between native advertising and online sales for the employees of the Havas Media international agency.



E-Contenta free training events help partners to gain knowledge about native advertising, upgrade professional skills of their specialists and attract new customers. Let us share the keynotes of our workshop.

Blazej Soniewicki, E-Contenta Managing Partner in Poland:
Native advertising, types of native advertising, programmatic native advertising
Advantages and features of programmatic native advertising compared to the other channels
Market Trends for native advertising
The main players in the European native advertising market and how E-Contenta differs from them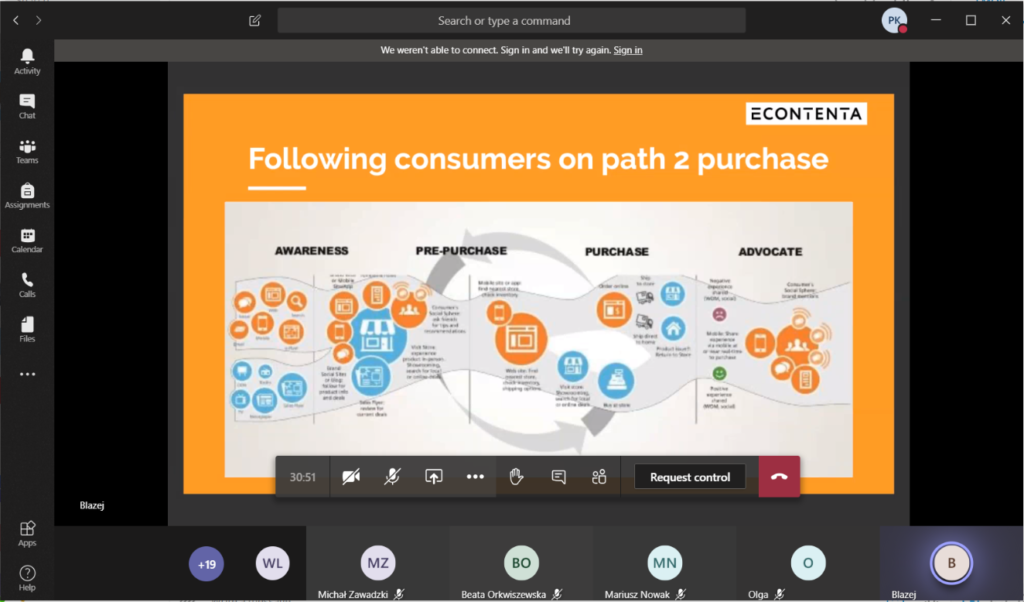 Zoya Andreeva, E-Contenta СЕО & Founder:
Programmatic native advertising: the basics of artificial intelligence technology. RTB, semantic context and anti-fraud analysis
Types of strategies and targeting. How it works on tech level
Tips for creating native ads to achieve a higher CTR
Olga Słoniowska, E-Contenta Business Development Director in Poland:
Portrait of an ideal client for native advertising
5 triggers in your sales pitch that will inspire a client to start a native campaign
E-Contenta cases: banks, retail, FMCG, telecom companies
There's a prize prepared by E-Contenta for the most active participant in those discussions from Havas team: a book by Christian Davenport "The Space Barons: Elon Musk, Jeff Bezos, and the Quest to Colonize the Cosmos".
The cost of native advertising is growing every year. As it becomes an increasingly popular business strategy, it is important that agencies understand the prospects of this tool. E-Contenta workshop is a great way to acquire more inside knowledge about native advertising, understand its advantages and pass that information to the clients, thus inspiring them for a native campaign. Lessons learned will help you to achieve better results, increase sales and gain ground in the advertising market.
If you and your team want to learn more about native advertising, leave an application for a workshop on our site. We will be happy to share the tools that will help increase your business sales!